The Simgolf GSPro Fall 2021 2 Man Scramble will be a single elimination tournament with a pre tournament round to determine bracket seedings. All tournament rounds after the initial seeding round will be match play. We do not have a way to enforce game settings, so this will be an on your honor tournament. To reduce the number of issues, please make every effort to play against your opponents in a live online match.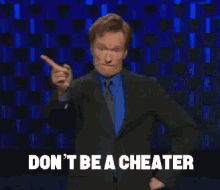 Scoring
All matches will be played as match play with no handicaps. For matches played live, please let @rmsanger know the winner of the match. For other matches, please submit a screenshot of the final scorecard to @rmsanger. If you run into issues during gameplay and need to exit/resume, please capture the scorecard up to the last played hole. Start a new match and play the remaining holes. Send the screenshots of all scorecards and we will combine for a final score. To reduce risk of issues, it would be advised to capture a picture of the scorecard after each hole.
How to take a screenshot using Windows snipping tool.
In the event of a tie, the USGA Method (Last 9, 6, 3, 1) will be used to determine a winner. If the teams are still tied most birdies, most eagles or better, then fewest bogeys will be used to break the tie. In the unlikely event the teams are still tied, a coin flip will determine the winner.
Tournament Structure
The tournament will be six rounds long including the initial round used to determine bracket seeding. There are 24 teams registered, which means the top eight teams will receive a first round bye. An example bracket is shown below, where the top eight teams from the seeding round will have a round one bye. After the seeding round is complete, the official bracket will be posted to the website.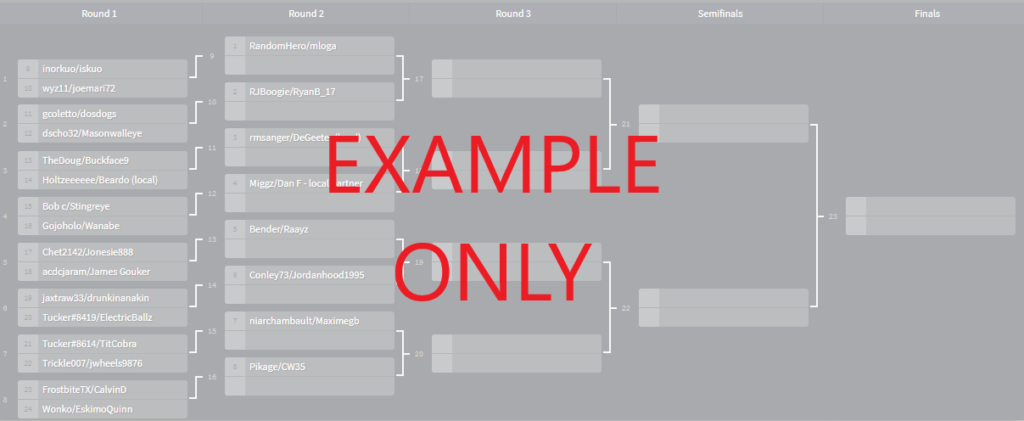 Tournament Schedule
| Round | Dates | Course | Tees |
| --- | --- | --- | --- |
| Seeding | 9/20 – 9/26 | Whistling Straits | Green (6579) |
| 1 | 9/27 – 10/3 | Bandon Dunes | Blue (6554) |
| 2 | 10/4 – 10/10 | The Old Course | Black (6699) |
| 3 | 10/11 – 10/17 | TPC Scottsdale | Blue (6614) |
| 4 | 10/18 – 10/24 | Cabot Links | White (6470) |
| Finals | 10/25 – 10/31 | Cypress Point | Tourn (6463) |
Round Settings
All rounds will use the following settings:
Recipe: Default
Pins: Thursday
Stimp: 10
Gimmies (ft): 5
Mulligan: No
Fairway Firmness: Normal
Green Firmness: Normal
Wind: No Wind
BLI enable: On
Putting mode: Casual
HLA Correction: Enabled (optional)
Seeding Round – Whistling Straits
Round 1 – Bandon Dunes
Round 2 – The Old Course
Round 3 – TPC Scottsdale
Round 4 – Cabot Links
Finals – Cypress Point